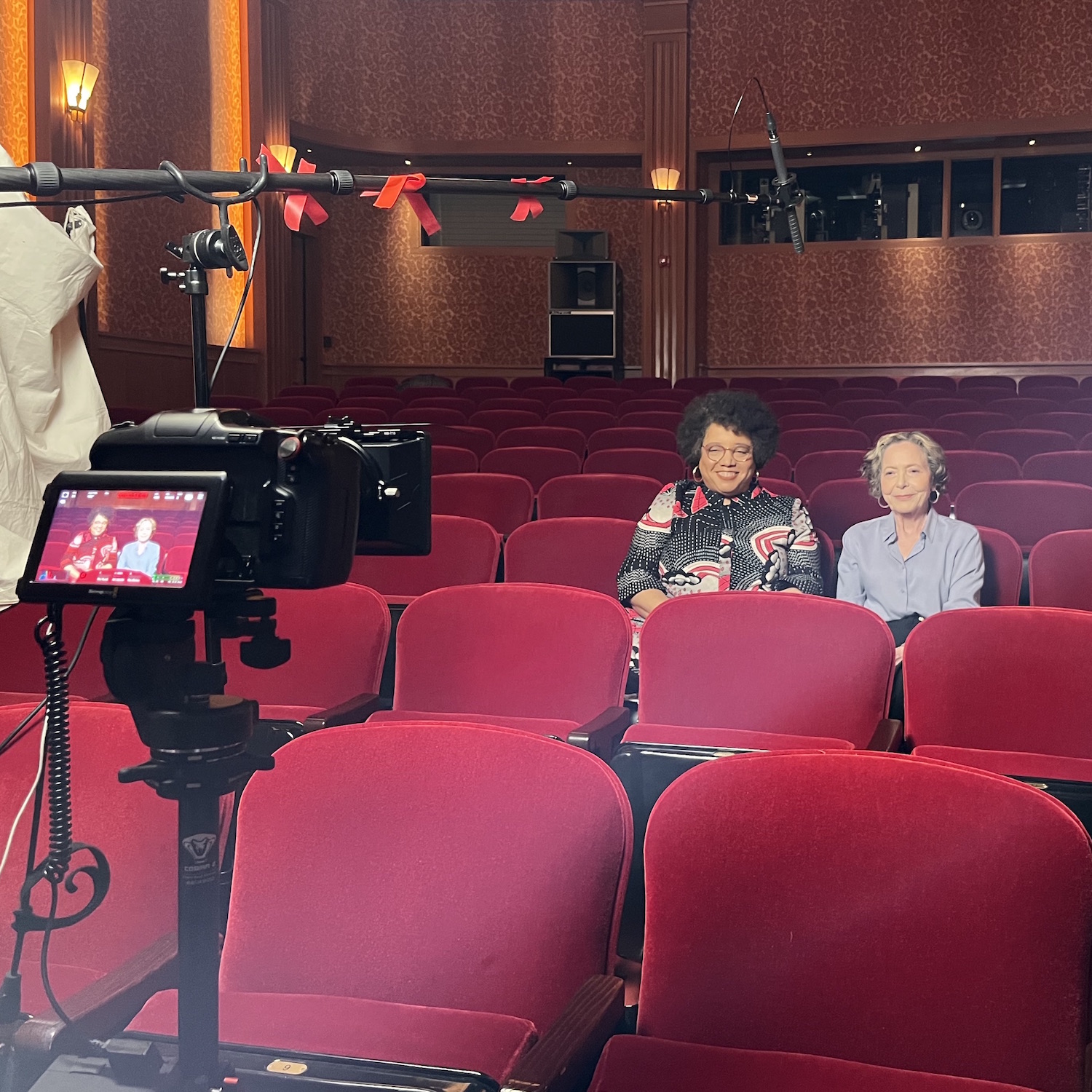 Last week I was at the Library of Congress Audio-Visual Conservation Center in Virginia with Ina Archer, an artist and media conservation specialist at the Smithsonian National Museum of African American History and Culture.
This spring, Kino Lorber will release a collection of Soundies that I curated—24 programs worth. Ina and I were in the LC's gorgeous Packard Campus Theater to shoot some of the on-camera intros.
We had a blast talking Soundies—everything from Paddy Callahan Has Joined the Army to Emily Brown.
Thanks to everyone at the LC, especially Rob Stone and David, the theater projectionist. And to our indefatigable crew, production manager Heather Buckley and DP Eric Thirteen.
More news about the Kino Lorber Soundies package to come.