Co-Hosting Soundies on TCM (Turner Classic Movies)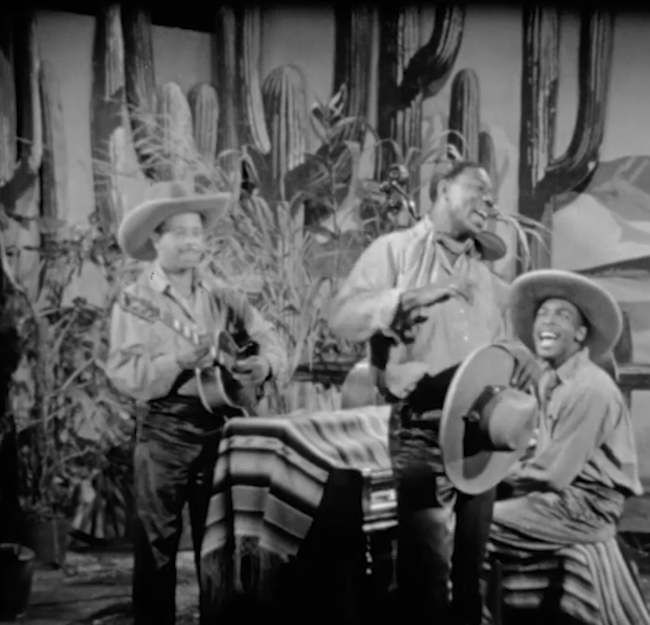 Mark your calendar and save the date! On Wednesday, September 7, I'll join Turner Classic Movies host Dave Karger to introduce 3 programs of Soundies, paired with 3 different feature films.
At 9:30 p.m. Eastern time, we'll talk about "Soundies–Before They Were Stars," featuring Dorothy Dandridge, Ricardo Montalban, a teenage Doris Day, and others, followed by Day's big breakthrough movie, "Romance on the High Seas" (1948).
At 11:30 p.m. Eastern time, it's "Soundies–Battle of the Band Leaders, Part One," with classic Soundies by Gene Krupa, Cab Calloway, Stan Kenton, and others, leading into "Orchestra Wives" (1942).
Closing the night at 1:30 a.m. Eastern (10:30 p.m. for the West Coast crowd), "Soundies–Country Classics" features a terrific duet by Carolina Cotton and Merle Travis, and a rare Soundies find: "Along the Navajo Trail, starring John Shadrack Horace and Johnny Moore's 3 Blazers, followed by "Your Cheatin' Heart" (1964).
Two weeks later, Dave and I will be back with another Soundies night on September 21.