Co-Hosting the 2nd Program of Soundies on TCM (Turner Classic Movies)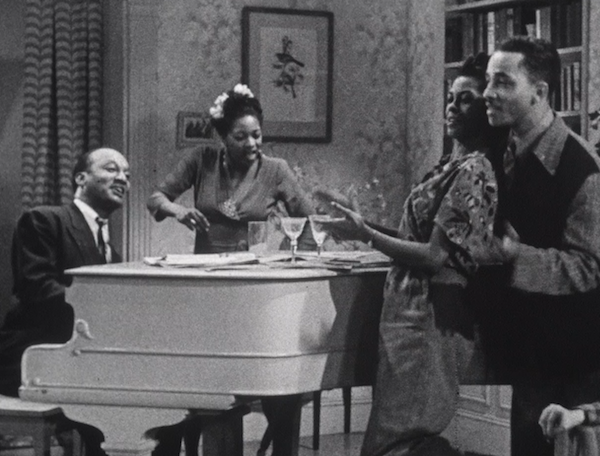 Two weeks after our first set of Soundies programs on September 7 (see entry below), Dave Karger and I are back on Wednesday, September 21 with another night of Soundies paired with feature films.
At 8 p.m. Eastern time, we'll start with "Soundies — Swing Music and Dance," featuring classic Soundies by Duke Ellington, Louis Jordan, the Charioteers, and more—including one of my favorites, "Good-Nite All," followed by Jordan in "Reet, Petite and Gone" (1947).
At 9:30 p.m. Eastern, it's "Soundies — Battle of the Band Leaders, Part Two," with Jimmy Dorsey, Count Basie, Duke Ellington, and yes, Lawrence Welk! Followed by "Cabin in the Sky" (1943).
At 11:30 p.m. Eastern, we'll close with "Soundies — Joining the War Effort," featuring Soundies by Doris Day, Louis Jordan, and some wonderful discoveries–including Toni Lane, who turns in a terrific performance on "When Hitler Kicks the Bucket."
I hope you'll mark your calendar and tune in for both evenings. For details, check the TCM monthly calendar in September.